When it comes to travel companies, we know that there is an abundance of choices. So why would you trust us with your holiday?
In essence, because we offer expert services and honest advice, sculpted by years of experience. Because we are happy to discuss your ideas and work with you to create an individual itinerary tailored to your special needs, requirements and budget. Fantasy is all about treating its guests like family.

Our core values are what differentiate us from our competitors.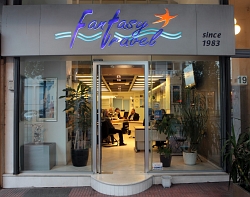 Experience
Established in 1983, Fantasy Travel has been a trusted name in travel industry for more than 40 years. Our staff consists of qualified travel agents with many years of experience in the travel industry, fluent in many languages, with a knowledge of the country that comes with a love for it. A country rich in sun, sea, gastronomic flavors, myth, culture, history and hospitality.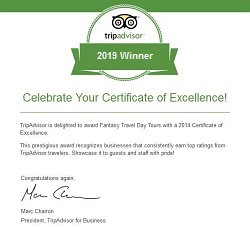 Reliability & Reputation
Fantasy Travel is a widely acknowledged, reliable and certified tour operator, licensed by IATA. It is also a member of HATTA and EOT with EOT tour operator license No. 0206E60000505801. Fantasy Travel has acquired great reputation and reviews from its travelers and co-operators. Fantasy Travel has also won the "Certificate of Excellence" from TripAdvisor seven times in a row, from 2013 to 2019.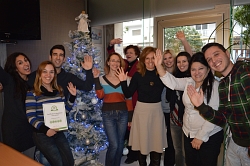 Expert Travel Agents
We are always looking for the brightest and most talented people around to join us in servicing our guests. You'll find our expert travel agents to be friendly, knowledgeable and flexible - willing to go that extra mile to ensure you have the best holiday at the best price without compromising on the experience and quality of services. Our approach to planning an itinerary, suggesting sights and selecting accommodation is characterized by a "telling it as it is" approach. We regularly visit the destinations, meticulously inspect hotels and keep abreast of all issues relating to travel. We also provide our guests with the direct telephone numbers of their individual travel agent and also with emergency telephone numbers during their stay at a 24/7/365 service.

Tailor-made itinerary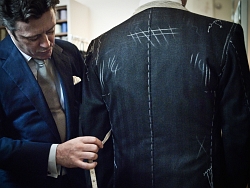 Some guests come to us with an itinerary already crafted and require us only to turn their ideas into reality, although we can often suggest small amendments that will add an extra dimension, ensure saving costs, or result in a more seamless experience. Some guests, however, come to us with just a dream or only a basic idea of what they want to achieve. After listening to their idea we can tailor-make an itinerary which will encompass their original idea and allow them to achieve what they at first only dreamed of doing.
Our suggested itineraries are meant to inspire, not necessarily to be booked as they stand. We are more than happy to design tailor-made itineraries, customized to the special needs of each and every one of our guests, respecting their habits, preferences and cultural differences wherever they come from. This approach allows you to explore your own interests and select your own style of accommodation, so that you are not tied to the set itinerary of many "off the shelf" tour operators.
This is why we have also created the special "Build your trip" form, which provides an easy way to receive a quote tailored to your needs, just by filling in the blanks according to your preferences. This service though, does not by any means aim to replace the direct communication with our experienced travel agents, which will always be at your disposal.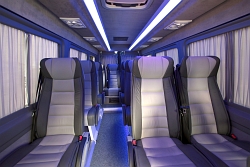 Private Travel Arrangements
You can enjoy private transfers and guided tours with a private guide. In addition to the excellent Taxi fleet we have for private transfers, we own a luxurious Mercedes VIP MiniBus for big families, inseparable parties and special customized tours. The Minibus is equipped with free Wireless Internet Access.Travel at your own pace and enjoy your days as you please, while spending more time in any particular area of your interest.
Quality Services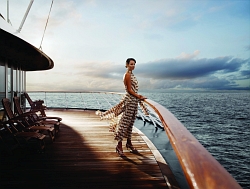 We are proud to present our carefully created tour programs to the Greek Islands, Athens and mainland Greece as well as Turkey and Egypt. Our dedicated and professional multilingual personnel, will be ready to serve you from the first "Welcome" to the last "Goodbye" and support you before, during and after your trip. Whatever your requirements are, from a simple hotel reservation to the most demanding program for even one person or a group of persons, our qualified agents will be ready to offer you their knowledge of Greece with honest and accurate information, and together you'll be able to build your memorable holidays in Greece.
The destinations in Greece are many and the connections between them are like a spider's net. A trip with us is like a contract that guarantees the expected services, nothing less, unlike a trip organized by a traveler itself. We always try to give you the whole picture of Greece, incorporated in an itinerary customized to the limited days of your stay and against the low availability during the peak seasons, with the help of our long-term partnerships in travel industry.
Honest prices
What you see is what you get. We do not aim to hide any additional costs or trick you in any way. We guarantee the best value for money, which will fit to your budget.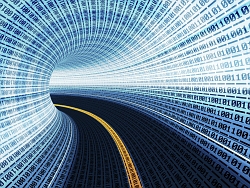 Online payments & Security
Financial protection is a complex issue, particularly in the travel industry. It is, thus, comforting to know your hard-earned money is safe. Following the cutting edge technology, we have developed the "One-Click Payment" tool. A reliable software that cooperates with the information system of the National Bank of Greece and ensure speed, ease and safety to your online payments. There is no need to waste your time on bureaucratic procedures and papers or feel anxious about the safety of your personal information.
Innovation
Innovation is a core value for Fantasy Travel in terms of technology, customer service and travel ideas. Our everyday challenge is to keep abreast of all technological issues and opportunities by using software tools that ensure the best quality of services for you and also by developing our own software tools, customized to our and your special needs and requirements. We are also in a continuous search of new ideas and innovative packages that meet special wishes.