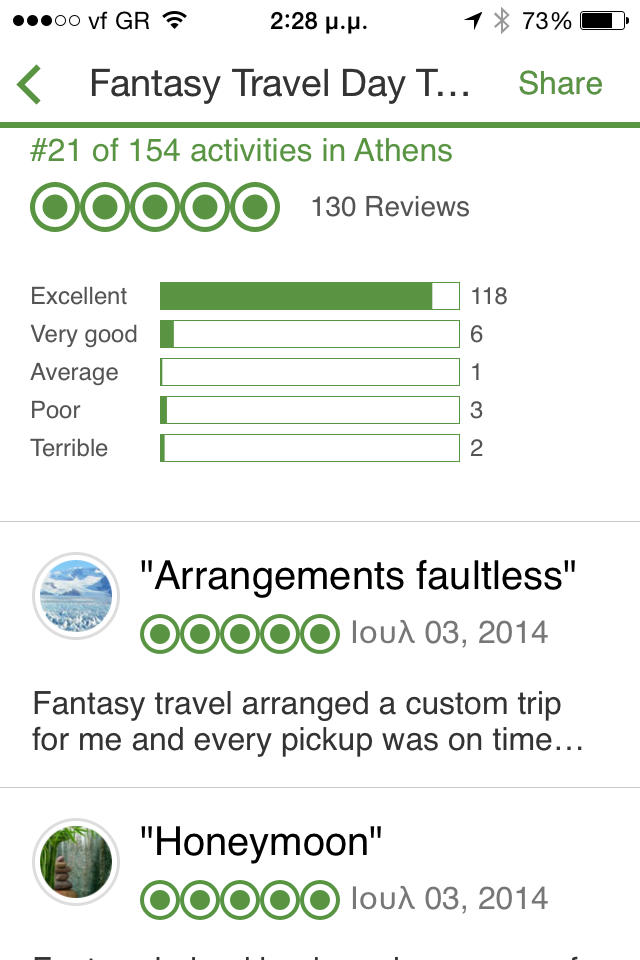 Did you ever want to know what other people say about the places you want to visit? The "TripAdvisor" [OS: Android & iOS, Free] is an ideal application for this case as it combines searching for cities, restaurants, hotels, shops, attractions and many other tourist facilities with millions of traveler reviews and ratings. Through the application, you can write your own reviews, depending on your personal experience, and save you favorite places. Additionally, it provides a special feature that lets you know which interesting tourist spots and facilities are near your current location. Additionally, you can download maps of whole cities on your mobile so that you can have access to the maps and reviews while offline.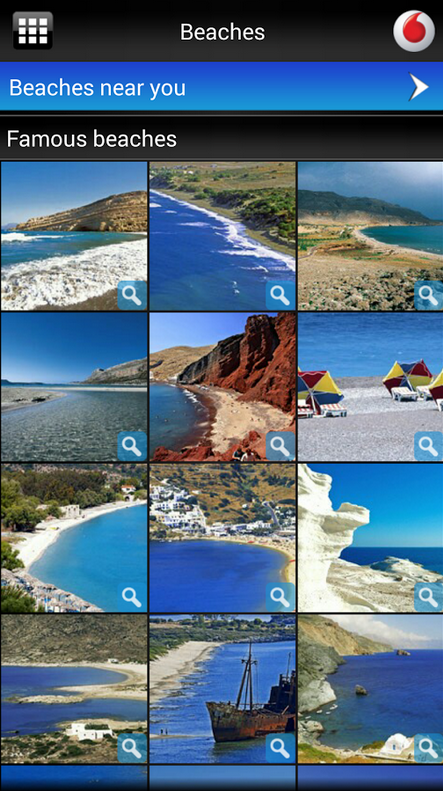 If you are searching for the ultimate tourist guide, the "Vodafone Explore Greece" application [OS: Android & iOS, Free] has it all. You can now discover or look up for the most beautiful beaches, hotels, all the ports, sightseeing or even pharmacies, police stations and ATM machines, accompanied with contact details where available. You can learn about the weather and dig into the culture, the history and the arts, the Greek food and recipes. You can even learn to speak Greek, using the handy audio guide. This application also offers the special features of taking a photo, turning it into a postcard and sharing it with your friends. Don't forget to visit the special section with all the useful and emergency national phone numbers of Greece such as the poison center, tourist police etc.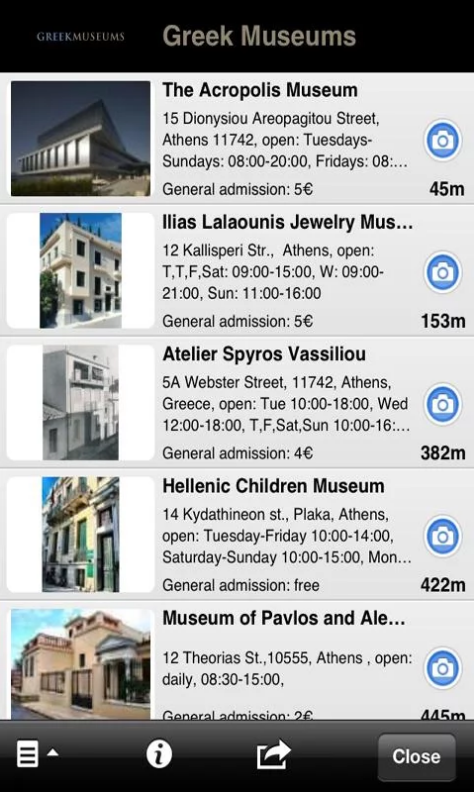 All the museums of Greece are now available in the "Greek Museums" [OS: Android & iOS, Free] application that allows you to search for more than 400 museums all over Greece with a radius of 50km, providing information such as distance from your current location, the opening hours, address, email, contact details, website and map with directrions. It can even display all available museums in relation to your current position. It provides an Augmented Reality Camera View, map view and list view. You will find especially helpful the "take me there" feature.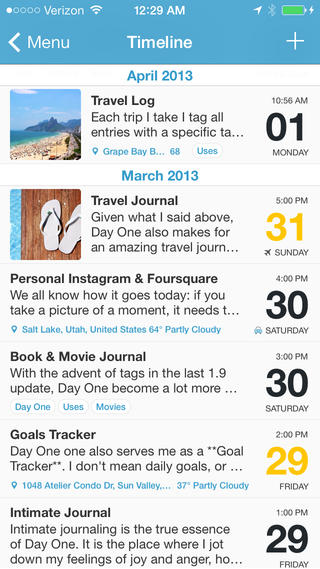 Have you ever wondered how many beautiful travel experiences you have forgotten through the years? While many reject the idea of spending their time trying to cope with their smartphones, the following applications can help you store your memories quickly, organized and remember the random routes, the random conversations, or even the random sights you encountered at a place. These are the most random, yet most precious souvenirs you can get from a place. With the "Day One (Journal / Diary)" application [OS: iOS and Mac, Not Free], you can know record life as you live it. Its elegant and user-friendly interface allows you to add entries with photos, locations, videos and comments as well as many other features depending on the device and operating system you are using. In every entry the application also retrieves temperature and weather data, locations, time and date, even motion and step count (iPhone 5s). You can also lock you memories, so that they can be for your eyes only, or sync them with other devices and make backups. You can also share your experiences with friends through social media platforms.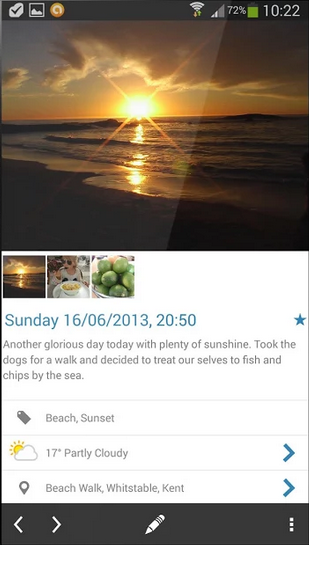 For those using android operating system devices, we got you covered with the "Day Journal – Private Diary" application [OS: Android, Not Free], with which you can store your best memories by adding new entries on your travel timeline and keep them forever.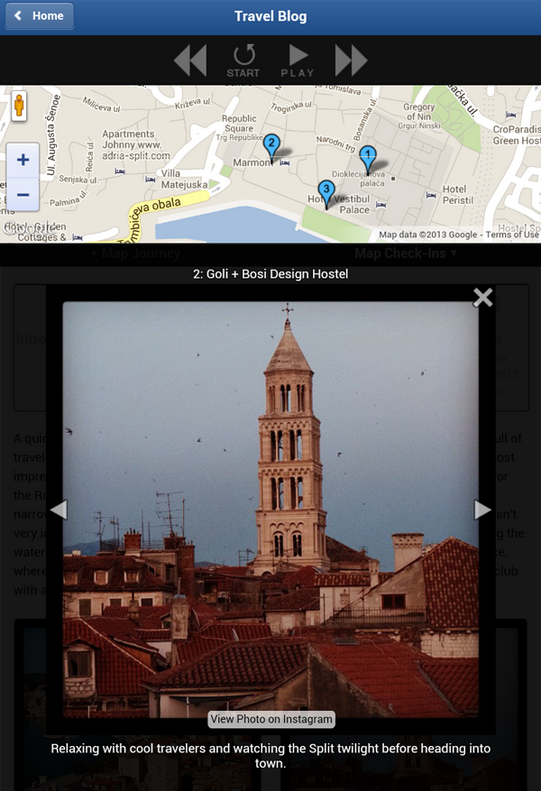 There are also some "travel diary" like applications that stand out, by offering you some unique features. "Jauntlet Travel Blog & Map" application [OS: iOS & Android, Free] creates your trip diary for you by collecting all your Facebook posts, Foursquare check-ins, tweets and Instagram photos.
The "MobilyTrip" application [OS: iOS, Free] helps you describe your trip in real time, upload your data on mobilyTrip.com, edit it and share it with people online, making it visible to whomever you choose to. You can also save your itinerary. Your journal is updated as soon as you connect to the Internet. It might not be as good as the aforementioned applications, but is the most decent from the free applications that includes all the basic and most needed features.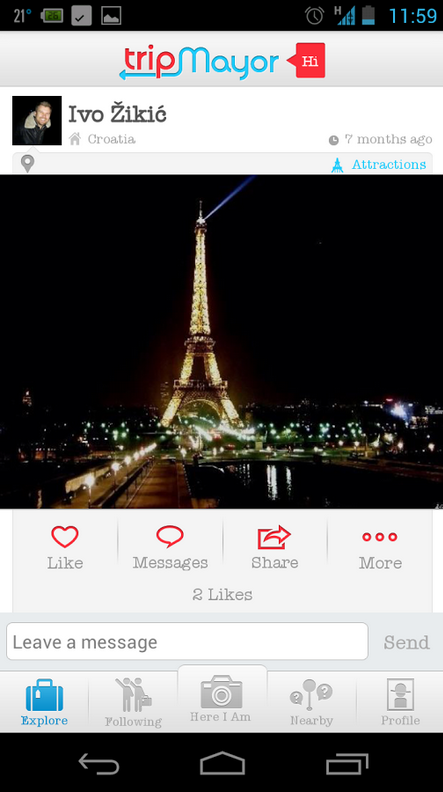 Another interesting application is the "TripMayor" [OS: iOS & Android, Free], which provides a simple way of recording your trips more like a photo journal. If you are an instagram fan, you will certainly appreciate it.
Last but not least, the "Tripvi, Social Travel Journal" [OS: iOS & Android, Free] is a unique application that turns your recorded memories wright into movies. It also provides the feature to organize your photos based on date, city and your travel route.
P.S.: For any transportation or location information you might need, the world-wide known "Google Maps" [OS: iOS & Android, Free] application is fully supported for most of the locations in Greece, especially Athens, providing public transportation timetables, routes and street view services.
Author: Konstantina Dritsa