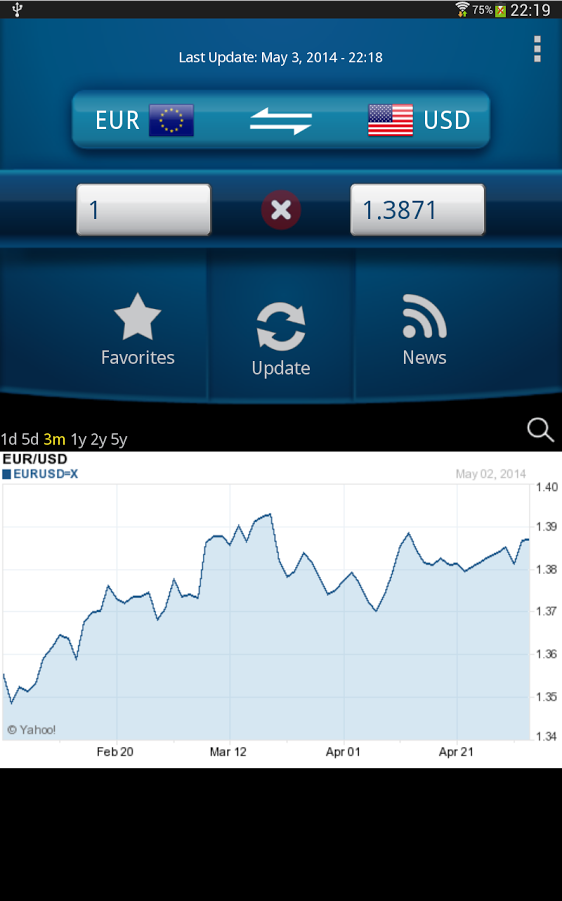 Many tourists have a hard time dealing with the conversion of their money into euro and vice versa, while shopping in Greece, usually ending up confused or frustrated. The "Easy Currency Converter" [OS: Android, Free] is a simple and user-friendly application that converts all major world currencies. All you have to do is choose the two currencies you are interested in and the rest is done for you. It also provides additional graphs of the currency rates through time and receives updates of the currency changes at regular intervals. Additionally, it has an offline mode which you can turn on in case you don't want to have extra charges for Internet access once you are abroad. There is another application also named "Easy Currency Converter" compatible with iOS operating system [OS: iOS, Free] that is equally useful and can also be used without Internet connection.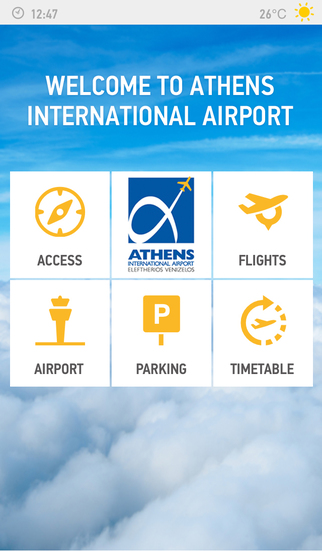 Feeling anxious about your flight? Not any more. The "ATH Airport" [OS: Android & iOS, Free] application is here to deliver to you all the useful information about the arrivals and the departures from and to Athens Airport. It gives you the ability to search for the flights you are interested in according to flight code. It also includes a feature that allows you to track a flight and receive push notifications on your mobile device when changes happen to the flight's status, such as delays. The application also offers a wide variety of information for tourists, concerning the facilities of the airport, the shops and restaurants, parking details and much more.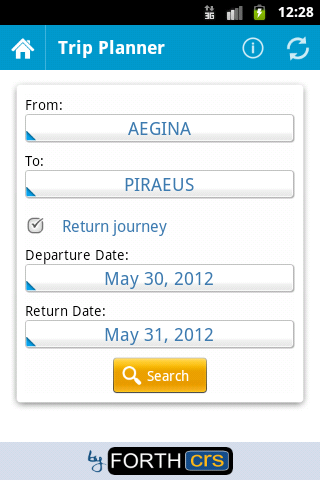 If you want to keep informed about the scheduled routes of ferry companies in Greece, the "Openseas Greek Ferries Guide" [OS: Android, Free] will meet your needs. Now you can search all the arrivals and departures from everywhere to anywhere, while you are walking on the street, and learn about the timetables, the vessel names and many other details. All routes' information is synchronized with and provided by FORTHcrs, the leading Greek company in eTourism application and booking services.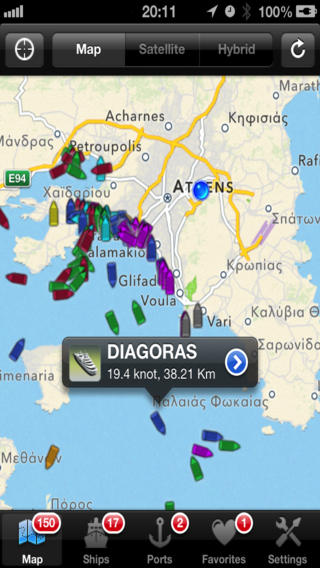 Another similar application compatible with iOS operating system is "Ship Tracking" [OS: iOS, Free], providing extraordinary services. With this application you can search for ships and ports by part of the name and actually track and see the location of all the ships that move in the Greek waters, along with detailed view of them, such as destination, route, history, type, name and other general information. You can compare them with your current position or even add them to your favorites and monitor them.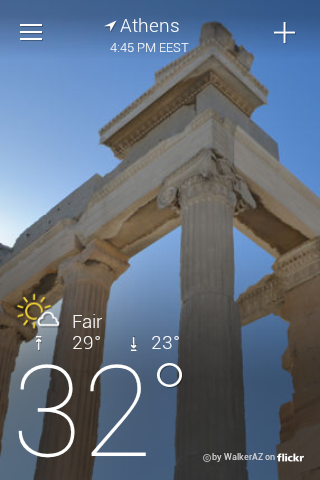 In case you want to make sure that the weather will not intervene in your travel plans, the "Yahoo Weather" [OS: Android & iOS, Free] is the right application for you. It combines information about weather conditions with a truly elegant and beautiful user interface. Stunning photos are chosen from Flickr as the background of the application, in order to match the location, the weather conditions and the time of the day. The application gives you the ability to personalize your settings, such as changing the metric units from F to C and vice versa, adding your preferred towns from all over the world and finding your local weather forecast, by enabling Google's location services. It provides analytical information about the weather forecast for the next 10 days, map, wind and pressure, precipitation and many other details.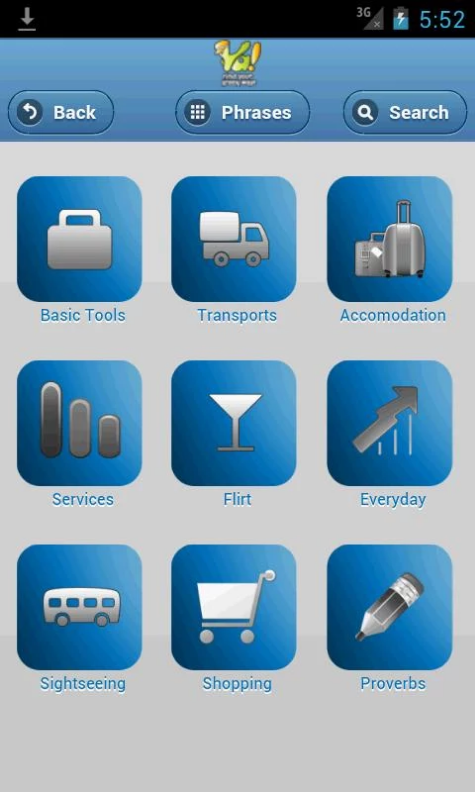 "When in Rome, do as the Romans do" said Saint Ambrose and he certainly knew something. In order to really get to know the attitude of modern Greek people and enjoy the real Greek life to the fullest, one really important factor is the language. So, here comes the "Ya! - Greek Phrases" application [OS: Android, Free] (with "Ya" meaning "Hi" in Greek) turning your android device into a personal interpreter. It is a talking, survival phrasebook containing more than 600 illustrated phrases and words with audio tracks, all of which are clearly categorized according to the respective topic, such as transport,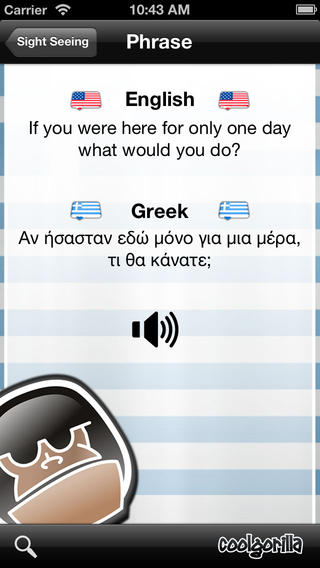 accommodation, services, shopping, sightseeing etc. The app offers you the unique opportunity to communicate without any special language skills and find your way in Greece, i.e. survive at airports and ports, get away with taxi drivers as well as appreciate Greek cuisine and hospitality, etc. Another similar mobile phrasebook, with iOS operating system compatibility is the "Talking Greek Phrasebook" [OS: iOS, Free] which offers you an easy way to pick up new phrases for business or for pleasure and handle essential issues of everyday needs as well as something more exquisite.
Author: Konstantina Dritsa